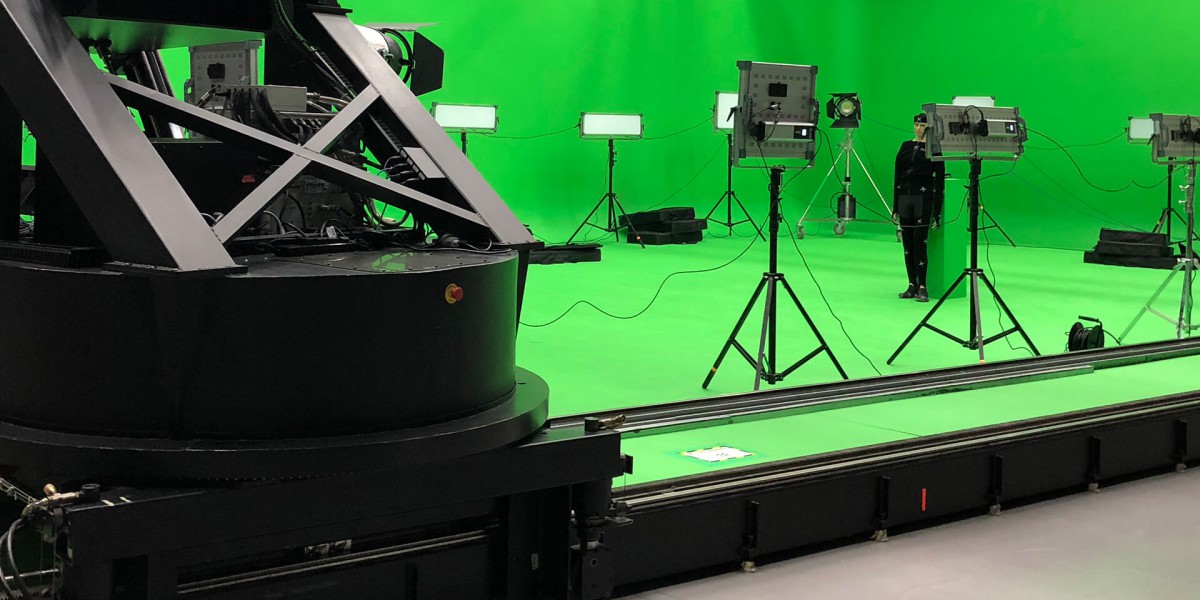 Pre-production
Every production needs a careful analysis to ensure it will be of the highest quality, within budget and meeting the deadline. Using an expanding database of freelance talent in real-time VFX and Virtual Production, it is our job to find the most efficient matrix of creativity, time, crew, technology and budget, managing expectations but exceeding them where we can.
VP shoots
We have a130 m2 in-house stage with a 5.2 m high acoustically treated ceiling. A soft lit 180 degree green infinity wall, specifically built for Virtual Production, is at your disposal directly. If you need a bigger stage, we can arrange that. Our camera tracking system is portable and can be used in bigger spaces, providing it meets our specs. Outdoor shoots are also possible.
Post Production
Because we record all the separate layers – the final composite, the camera output and the tracking data – we can work on the edit for you, polish the composite if needed, render out different versions of the virtual environment, take care of colour correction and grading, sounddesign and mix
Green screen dry hire
Our green screen studio is also for rent without our VP equipment. The basic green screen studio is equipped with some general soft light. HeadQ can facilitate extra light, rigging, jib, camera, props, catering or whatever else is needed. Just contact us about the possibilities.